UK has four national legal systems
Many asians call United Kingdom, UK, as "England" or Great Britain, GB, is comprised of four countries: England, Scotland, Wales and Northern Ireland. This situation can be cnfusing to many. UK can be a single (or four) legal entity internationally depending on the legal situation. In international sports, UK has four national teams.
The law and shopping
法律
和
购物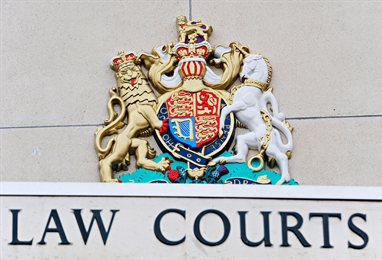 In the case of consumer protection for shopping the law is very consistent across Europe because of the EU Directive 2005/29/EC on unfair commercial practice which came into effect in 2008 in UK replacing nearly all similar national law. The two statutory instruments are "The Consumer Protection from Unfair Trading Regulations 2008" (CPUT) and "The Business Protection from Misleading Marketing Regulations 2008" (BPMM). Effectively the law of protection and fairness is much more extensive than that's typical in the Far East.
In practice it means a consumer can shop easily and quickly knowing that should goods and services that s/he bought was bad due to a seller's fault then s/he can get a replacement or a full money refund. In some cases the seller may have committed a criminal offence against the above two Regulations. This means a fine up to £5,000, imprisonment up to two years or both plus other sanctions. This favourable and fair justice mean that sellers benefit from a much higher level of sales activity as consumers do buy much more readily because of the protection.
When something is wrong with your goods or service or both, redress is offered by a seller in these ways, a seller :-
offers goodwill no matter whose fault it was,
offers more favourable business term but within limit, such as a "30 day money back guarantee",
or a supplier offers extended guarantee (on top of the legal minimum requirement).
strictly offers redress as required by the law voluntarily,
is unwilling to offer redress voluntary (and then the issue becomes either a civil or criminal case).
When 4. or 5. happens a consumer is entitled by law to expect that goods he (hereinafter includes "she") buys conform to the contract - that is, they should not be 'faulty'. This is a catch-all term that means that the goods a supplier sells should be:
of satisfactory quality
fit for their intended purpose (and any purpose you told a customer they were suitable for)
as described
When a seller supplies the service part of the contract, he has legal responsibilities. This means he must carry out the service:
with reasonable care and skill
within a reasonable time (if the time was not fixed as part of the contract)
at a reasonable charge (if the price was not fixed in advance as part of the contract)
Otherwise a consumer is usually refunded in full as if the contract had not happened. Whether the goods are good or not. In practice he can refuse to accept delivery and tell the delivery person to return the goods. When goods delivered are returned a customer is required to pay the postage only when this was stated in the sale terms. A seller must refund the delivery cost in the original despatch of the goods to the customer as part of the total price. In summary, the law tries to protect the consumer as if the sale had never happened (back to the beginning).
When goods are sold online, through digital TV, by mail order or by phone, text message or fax (called collectively as distance selling) a consumer has 14 full days to cancel no matter what.
If you paid using a UK issued credit card then, there is extra protection if the goods or services are faulty as the law requires the credit card company must protect purchases over £100 for free, so if there's a problem you could get your money back. This is always the easiest way to get your money back if a seller is difficult. This tremendous consumer champion law is called the Consumer Credit Act 1974 Section 75 which means a creditor is jointly liable in law as the supplier of the goods/services.
A minor (less than 18 years of age) can make a contract for goods and services. However the contract is voidable unless the goods and services are important essentials with no alternative such as basic food, a winter coat for winter and it is the only warm coat. There are some exceptions to this general and well established principle in law.
More guidance is found in Sale of goods and services and data protection,
as well as in Impartial legal guidance for businesses that sell goods and/or supply services to consumers in three different levels of details, basics, concise and detailed.