All supporting documents that you need for a visa application
你需要的签证申请文件 ( A Level
或同等学历

上大学

)
Almost everything that you need to know about what you need to do to apply for your Tier 4 st
Click me to go to UKCISAudent visa are found in these two places:-
UK Council for Student Affairs, UKISA, and in particular this page ;
Other college and university web sites (for international students)
Here follows a summary menu of what is needed and additional practical hints (and Chinese text of course to help clarity) 这里菜单的是需要什么文件,其他实用提示(当然,以中文字帮助清晰度)
Please come back to this web page for an update. Created first versionon 30 June 2015 by GoHainan.
Second version, minor update on 26 August 2015.
更新8月26日, 这是第二个版本,请回到本网页的更新网页。
Objective 目标: To get a Tier 4 student visa (official name is "Entry Clearance" in the UK) for a highly trusted UK university's course (Level 6 of Study) or an integrated (foundation) course (Level 5 of Study) leading to a university course (Level 6 of Study) from A Levels or equivalent qualifications. To list original support documents that you must carry to a visa centre in China. If unsure you must check with visa centre or research more. 以帮助您决定哪些材料可有帮助您支持您在签证申请表上的陈述。从"A- Level"水平或同等资格。 列出原本文件你必须携带在中国签证中心。如果不确定或没有把握您必须询问签证中心或研发更多。
visa application form 如果您进行在线申请,您也必须打印申请表格并同其它的文件一起递交。
Cover sheet(s) from your online visa application with IHS reference number (for National Health Service Surcharge) after having paid it (The charge will be £150 for each year or part year over six months of the visa being applied for, plus £75 for part of a year that is less than six months. ) This cover sheet may be needed if this is not already generated with visa application form online.
valid passport ( unexpired nor soon to expire) 当前有效的旅行证件或护照
Previous passports旧护照 - These are to show your previous travel history abroad. 显示您以前的旅行记录
one passport photographs 一张彩色护照照片
IELTS certificate or equivalent English tests 雅思证书或同等英语测试 ***

No need for a new English UKVI test (so called 'IELTS test for UK Visas and Immigration (UKVI) purposes' ) if you are going to a highly trusted university to study a university course or a foundation course or English course that is integrated with a university course
No need for certificate if your university has put a statement in your CAS like this, "Higher Education Institute (HEI) sponsor has made assessment", (Then when you input your English qualification online on the visa application system, selecting this option of "HEI has made its own assessment" means the system will not ask you to input your English language result details.

A level certificates++ (A Level 证书++) (the original certificates or results transcript for all qualifications which are listed in the 'Evidence used to obtain offer' section of your CAS is required unless your university has verified your A level results online 录取确认函的用于获得CAS的材料) ***
financial support (Maintenance/living costs + university fees) document such as a bank statement(s) 大学学费+生活费资金证明 *** More information on what is a financial support document (note parent child relationship if needed,

注意

父母亲子

女

关系

,如果需要

)
Letter from your parents if you are under 18 years old (if needed) 16或17岁儿童学生独立生活的补充材料 - 您必须提供您父母(一方或双方)或法定监护人的同意信
Evidence of your permission to be in the country where you are applying, if you are not a national of that country, e.g. Hong Kong SAR person applying in China 如果您不是递交申请所在国的公民,则需提供您在该国居住的许可文件, 例如住在中国的香港护照(香港永久身分证)的申请人
Confirmation email of your appointment for visa centre 您的预约签证中心的确认电子邮件
Translations and translator's confirmation, if needed - 翻译:翻译件必须包括译者的确认 (

如果需要的话

)。
肺结核检测 (

如果需要的话

)。不需要如果你住过国家没有结核病超过6个月。 Refer to the lower of this page.

请参阅本

页面

的

下部

。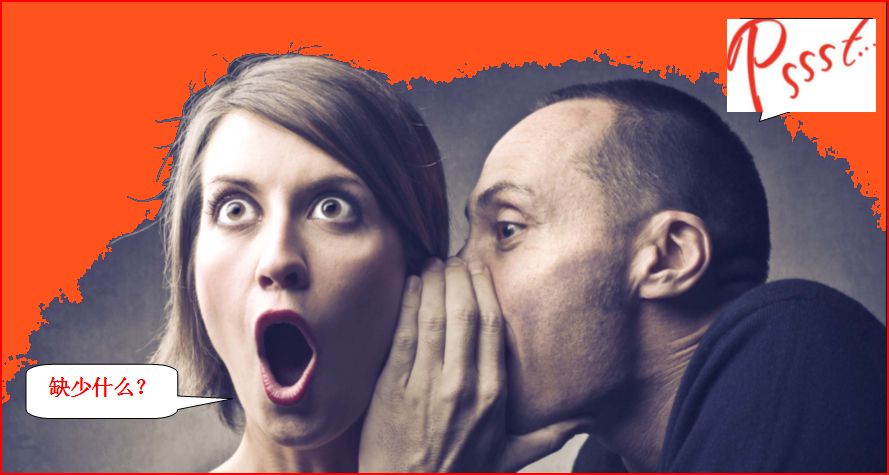 Optional documents 可选的

携带
文件
Documents not needed in the above marked with ***
Credibility Interview preparation 信誉面试准备, some notes on a piece of paper, in case that you are asked to do this at the same time as you visit a visa application centre. Very easy to do for genuine students (5 minutes video chat in English).
Bank card or other bank document showing your account name and account numbers in case there is a query about your submitted bank statement.
Letters or reports at end of school/college course to show that you have attended class using your last student visa (which can also be used to proof that you have "established presence" in UK and you can have a lower maintenance amount of money, two months, instead of an amount for each month of your course, up to a maximum of nine months.)
Police registration certificate (This is only needed if you are applying in the UK; and only if your current or most recent immigration permission has a condition to register with the police.) but this may be used to show your "established presence". 警方登记证
Additional passport photos (at least one more) 至少一张彩色护照照片
Confirmation of Acceptance for Studies (CAS) 录取确认函 - in case of need (very unlikely). You do not need to provide a paper copy of your CAS document and can simply write or input online the CAS number on your visa application form.
Documents which are not required
不必需的
文件
Completed "POINTS BASED SYSTEM Appendix 8" (完成附表8) - You must only complete the self assessment form Appendix 8 and submit a printed copy with your application form if you are unable to apply online. 只有在无法进行在线申请的情况下,才需要完成自我评估表格附表8,并打印出 来与您的签证申请表格一起递交。
Tuberculosis (TB) Screening 肺结核检测 - If you will be studying in the UK for more than six months, nationals of certain countries (yes for China and HK) must be screened for TB before applying for a visa to come to the UK. This screening is not needed when:-

you're a diplomat accredited to the UK
you're a returning UK resident and haven't been away for more than 2 years
you lived for at least 6 months in a country where TB screening is not required by the UK, and you've been away from that country for no more than 6 months 肺结核检测不需要如果你住在英国(或国家没有结核病)超过6个月,然后离开少过6个月。

Academic Technology Approval Scheme (ATAS) 学术技术审核计划证书, (usually a university will have told you if this needed, usually for a qualification at Master's or doctorate level, or a postgraduate qualification abroad, ask the university whether you need an Academic Technology Approval Scheme (ATAS) clearance certificate for the course
Other information
其他
信息
How does Home Office/Immigration check your "established presence"?
From the documents submitted with the application, usually an education report at end of year, education progress report, attendance record, end of course certificates such as A levels, and/or,
By Using Home Office IT systems (for example Criminal Investigation Department, CID and Central Reference System,CRS (used for immigration control)), and/or,
By a telephone call to applicant's school, college or university.
Send the original certificate or results transcript for all qualifications which are listed in the 'Evidence used to obtain offer' section of your CAS. The only exception to this is if (source from policy 125 , page 31 of 93 in "Tier 4 Policy Guidance version 0/4/2015) of :
if you studied the qualification in the UK and
it is issued by a UK awarding body, and
you have applied for your new course through UCAS, and
your CAS is issued by a higher education institution who has Tier 4 Sponsor status, and

you are applying for your visa in the UK

.
++ - But take a printed copy of your CAS letter (form) which contains the word, "The following qualifications have been verified online....", to the section which says, "Qualifications which has given you admission to university_name", as well as a printed copy of the screen shot of your A level results online, take these two with you on your appointment day for visa appointment just in case someone asks you to explain your A level results which you just received but not yet on official certificate paper.
*** 'Low risk' (e.g. Hong Kong SAR) students do not need to send these documents, but should have them available in case the Home Office asks to see them. 但是英国内政部保留向其索要这些材料的权利。However this is unlikely that you will be asked unless an applicant is found to have a record on the Police National Computer (PNC) will be asked for evidence of their qualifications and money. (source of this information is from Page 28 of 182 pages of the Home Office's modernised guidance for staff assessing Tier 4 applications). But if a Hong Kong student applicant resides in China then this does not apply as applicant follows the rules in China.
在您本人或父母名下的房产,股票,养老基金债券,人寿保险或类似的储蓄账户都不予接受。